Hello.  We organize unique mountain bike  +  trail running events in stunning locations (World Heritage National Parks) around the Byron Bay NSW Northern Rivers region in Australia.  And also Cycling Tours in South America with our Beyond Andes Cycling Tours project. You are invited to come ride, run and have some fun with us this year.  Stay informed.  (We won't bite) Join our mailing list

WHATS HAPPENING IN 2018.
MOUNTAIN BIKE AND TRAIL RUNNING EVENTS – 2018
click the pics here below:

Misty Mountain MTB and Trail Run Events December 15th/16th:
Online Entries Close in 3 weeks on Dec 8th
Freedom Results: Click Here 

Freedom Photo Links are Here:
MTB Photos Click Here
Trail Run Photos Click Here
 
SOUTH AMERICAN CYCLING TOURS – 2019 / 2020
Road Cycling and Mountain Bike Tours
JANUARY/JULY (COLOMBIA) – MAY/AUGUST (BOLIVIA) – JUNE/SEPT (PERU) – OCT (CHILE/BOLIVIA) CLICK HERE

TRANSFORM YOUR ROAD CYCLING SKILLS. A RIDE CHANGING WEEKEND.
2 CLIMBING/DESCENDING/CORNERING ROAD CYCLING CAMPS> NOVEMBER 2018
CLICK HERE


Cycling events designed and organized by Cyclists for Cyclists since 2003.
We don't run, but we love the running community of people. They are passionate and fun. We have been organizing trail running events for 7 years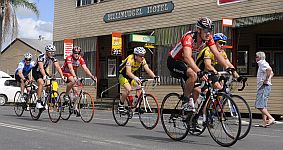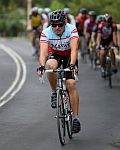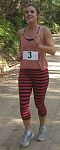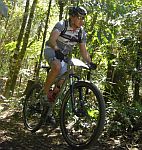 An Invitation
We invite you to join us for our 2018 Mountain bike and Trail running events around Byron Bay and the Northern Rivers region. To participate in our events is to challenge your body-mind and spirit (of adventure!) in a environment of community and healthy competition.
Enhance your fitness and well being as an individual cyclist/runner or as a team rider/runner while actually having fun! Whether you're a novice bike rider or runner, a seasoned veteran or an elite racer/runner we have the cycling and trail running events for you on some great courses with the reward of personal achievement along with spot prizes, cash primes and trophies.
Be eco-logical and economically wise. When coming to our events please share your car/transport with another rider/runner and take all rubbish/recycling with you when you leave.
Cycling supporting community. During the past 10 years our road cycling events in New Zealand and Australia have supported these various charities and community organizations.
BEAP   
---