These events are looking for new people to organize and run them: Email  anthony [at] summerofcycling.com
Summer Of Cycling + Trail Running Events/Depeche cycling promotions is a cycling event promotional organisation, dedicated to the promotion of road and offroad sport cycle challenge events in Australia and (previously New Zealand) as well as our new Trail Running events.
Vision/Mission:
Its our goal to promote the joy of cycling and trail running and enhance the health, wellbeing and awareness of our participants by providing fun, memorable and challenging events.
Supporting Community:
Our road cycling events have supported the local community with charitable contributions to the (Child Cancer Foundation (Akld), Multiple Sclerosis society (Akld), Gecko (Gold coast and hinterland environmental council and continue to support BEAP (Byron Emergency Accommodation Project).
Sponsors:
Our sponsors and partners benefit from their association with our events that attract a wide range of health minded and active people. If you would like to sponsor any of our events contact anthony [at] summerofcycling.com
Anthony Mortimore: Managing Director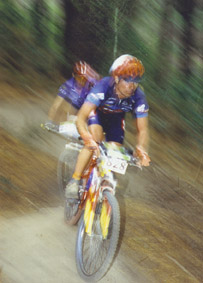 Anthony is an ex professional road cyclist with 20+ years racing experience, including competing Internationally in North America for 10 years in more than 1000 events. His experience of sales and marketing worldwide in (Publishing, Cycle Manufacturer and Website/Internet industries) spans more than 10 years.
His cycling career has included competition in 8 road National championships/3 track in New Zealand. 10 years on the professional cycle racing circuit (Pro cycling Tour) in Usa and Canada, including 5 USA Professional road cycling championships. As well as racing for 3 months at the highest level of the sport in Europe including the Tour of Spain (Vuelta), Dauphine Libre (France), Midi Libre (France), Tour du laude (France) and the Tour of Luxemburg.
Anthony also competed offroad for 3 years racing Mountain bikes (crosscountry) for K2Bike team competing in over 100 events in the USA including 7 Norba National championships and 2 World Mountain bike Cups events (Napa and Mt Snow).
Environment:
We are trained in the principals of the Natural Step and support ecological and sustainable choices and actions whenever possible in all our events.
Insurance:
Australian Insurance (ARENA). (20,000,000 PLI)
Safety:
Summer Of Cycling Events is Transit New Zealand Trained (STMS) Site Traffic Management Supervisor for Level 1 roads.
In Australia our traffic management is handled by JHA.
Official Suppliers:
Website Hosting:  Siteground
Our Domains:
summerofcycling.com
---